Welcome guest! Log In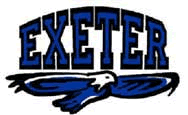 Exeter Township
Senior High School
Class of 1992
Exeter Township Senior High School
Class of 1992
This web site is dedicated to the Exeter Township (Reading, Berks County, Pennsylvania) Senior High School Class of 1992. Here you will find information about class reunions, contact information for our classmates, pictures from past events, and more! This site was created so our class can FREELY share information without the hassles of the commercial reunion web sites (subscription fees, ads, etc.). Thanks for stopping by!
Stay Up-To-Date on Facebook!


August 8, 2018

As we slowly close on the 30th (!) anniversary of our graduation, we expect to have several informal gatherings where anyone who's interested can just "show up", socialize, have a few drinks (or not!) and have a good time. Keep on eye on the Exeter Township High School Class of 1992 Facebook Page for announcements related to these gatherings, or just to say "Hi" to the class!
Questions? Comments? Corrections? Email us at info@exeter1992.com!