Welcome guest! Log In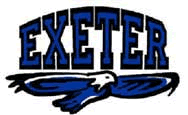 Exeter Township
Senior High School
Class of 1992
Exeter Township Senior High School
Class of 1992
"15+1" Year Reunion
The "15+1" year reunion was held at
The Works
in Wyomissing, on Friday, November 28, 2008. Here is a group shot of the 23 classmates who attended:

Row 1: Sarah Keifrider, Melissa (Speece) DeWees, Angie (Francis) Eaton, Jamie Huckleberry
Row 2: Amy Seidel, Kelly Shaak, Andy Myers, Heather (Houp) Doll, Jennifer (Roberts) Jacky, Erika (Hartman) Moyer
Row 3: Rich White, Theresa (Tehansky) Smith, Jen Bossler, Melissa (Jack) Woodard, Brandi Sherman, Amie (Kintzer) Huber
Row 4: Jim Huckleberry, Luis Diaz, Pat Higgins, Craig McMackin, Steve McFadden, Rich Matijasich
Row 5: Jesse DeFrees
The reunion kicked off with two hours in a private event room at The Works. Name tags that prominently featured the classmate's senior picture seemed to go over well, and were in some cases extremely helpful! The appetizers were top notch, and the cash bar was an expectedly popular destination. The room provided excellent atmosphere for mingling, and it was great to witness discussions not only among old friends, but also among classmates who may not have interacted much at all in high school. After door prizes were awarded, a cake celebrating the reunion was cut, and shortly thereafter the party moved upstairs. A few classmates braved the dance floor, but the order of the evening was catching up with old friends. The reunion was a huge success, and should prove to be an excellent foundation to build upon for our
20 year reunion
(which will be here before you know it!). Stay tuned for more details on that, and we hope to see you there!