Welcome guest! Log In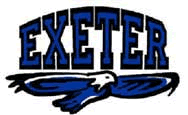 Exeter Township
Senior High School
Class of 1992
Exeter Township Senior High School
Class of 1992
Homecoming 2011
The reunion committee held its second not-quite-annual bake sale at the Exeter homecoming game on Friday, October 21, 2011. The proceeds from the sale were used towards the next deposit due on the room for our 20 year reunion. Thanks to everyone who helped, and to all who supported our class by donating and/or buying baked goods! Here are some pictures from the bake sale:

Reunion committee and helpers:
(Top) Pat Higgins, Andy Myers, Ronnie Loeb, Rich White, Jim Huckleberry,
(Bottom) Jamie Huckleberry, Kristen Myers, Erika (Hartman) Moyer, Rebecca Paull.

The table.