Welcome guest! Log In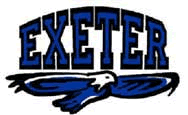 Exeter Township
Senior High School
Class of 1992
Exeter Township Senior High School
Class of 1992
Who's Coming to the 15+1 Year Reunion?
This list includes everyone from our class who is coming to the 15+1 year class reunion, per their response form. If your name appears on this list, you can safely assume we've received your check, and you are on the entry list for the reunion. If you are missing from the list and believe you should be on it, please
contact us
.
Bossler
Jennifer
Lynn
1
DeFrees
Jesse
John
1
Diaz, Jr.
Luis
Mario
2
Francis (now Eaton)
Angela
L.
1
Hartman
Erika
Maude
2
Higgins
Patrick
Joseph
1
Houp (now Doll)
Heather
Ann
2
Huckleberry
Jamie
Lyn
1
Huckleberry, Jr.
James
R.
2
Jack (now Woodard)
Melissa
Lynn
2
Keifrider (now Loeb)
Sarah
Louise
2
Kintzer (now Huber)
Amie
Marie
2
Kissam (now Rhoads)
Cristy
Marie
1
Loeb (now Loeb )
Ronnie
R.
1
Matijasich
Richard
1
McFadden
Steven
Michael
1
McMackin
Craig
Joseph
1
Moeller
Ehren
R.
2
Myers
Andrew
David
2
Roberts (now Jacky)
Jennifer
Michelle
1
Seidel
Amy
Renee
1
Shaak
Kelly
Lynn
1
Sherman
Brandi
S.
1
Speece (now DeWees)
Melissa
Marie
2
Tehansky (now Smith)
Theresa
M.
1
White II
Richard
W.
1
So far, 26 class members have said they are coming to the reunion!
Counting guests, 36 people are coming to the reunion!